Contact Us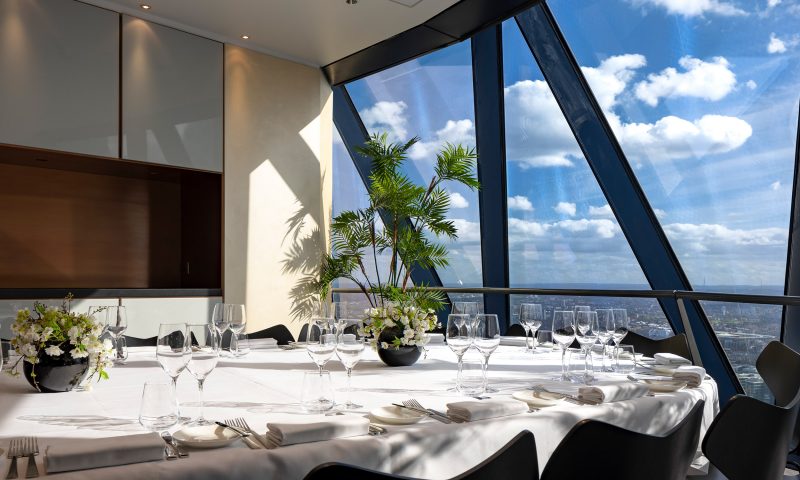 Restaurant
Tel: 0330 107 0816
Email: searcysreception@searcys.co.uk
Opening hours:
Breakfast: 7:30am – 10:30am* (Monday – Friday)
Brunch: 11am – 4pm* (Sunday only)
Lunch: 12pm – 2pm* (Monday – Saturday)
Dinner: 6pm – 9pm* (Monday – Saturday)
*The last food order is taken at this time however, guests are welcome to enjoy their stay from there on.
Bar
Tel: 0330 107 0816
Email: searcysreception@searcys.co.uk
Opening hours:
11am – 11pm (Monday – Saturday)
Bar food menu available 6pm – 9pm
General information | Terms and conditions
A fee of £50pp is applicable to all Restaurant bookings and £10pp to all Bar bookings cancelled within 24 hours of the booking date and in case of no show. For group bookings in the Bar, cancellation fee is £20pp when cancelled within 5 working days
Guest names must be confirmed prior to your reservation and a form of ID is required, this could be either a bank card or driving licence.
Lunch is available from 12.00 to 14.00 Monday to Friday plus selected Saturdays. Dinner is available 18.00 to 21.00 every Friday and selected extra open nights which are released 5 weeks in advance.
We recommend you book at least four weeks in advance to ensure that dates are available. All booking are subject to availability.
Our dress code is casual elegance.  We welcome and encourage style, however, we kindly ask that guests refrain from wearing shorts, flip flops and sportswear, including athletic trainers. Smart jeans are permitted with a collared shirt or blazer.
Age restrictions apply. The Bar is limited to guests over the age of 18 and the restaurant is limited to guests over the age of 12.
Restaurant and Bar tables are allocated on a first come first serve basis and window tables cannot be guaranteed.
Reservation lines are open Monday to Friday from 9:00-20:00.
Events such as New Year's Eve, Valentine's, Mother's and Father's Day require a full pre-payment of the menu price at booking stage. Tickets are non refundable.
VAT Number: GB765321726