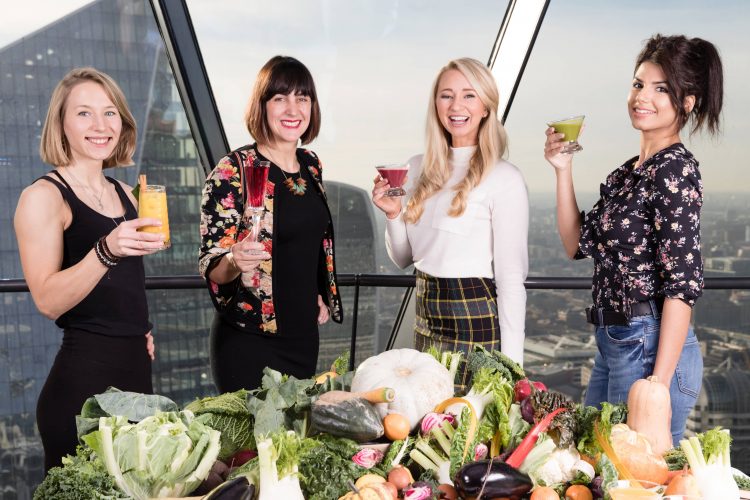 Dispel the Winter blues and blow the cobwebs away.
Join Searcys at The Gherkin for a sparkling series of chef and wellness events celebrating 'The Art of Being'; the perfect opportunity to reboot after the Christmas break and try something new. Held across the top two floors of London's architectural landmark,  Searcys have invited an all-female line-up of  artists, cooks and yogis to share their own take on how to live life to the full.
The busy month of January sees a special guest menu from Bake Off finalist Ruby Bhogal; a supper club and Q&A hosted by renowned nutritionist Rhiannon Lambert, watercolour classes in collaboration with aperitif Lilletartist-in-resident, Clotilde Lataille and biweekly panoramic yoga classeswith Yogasphere.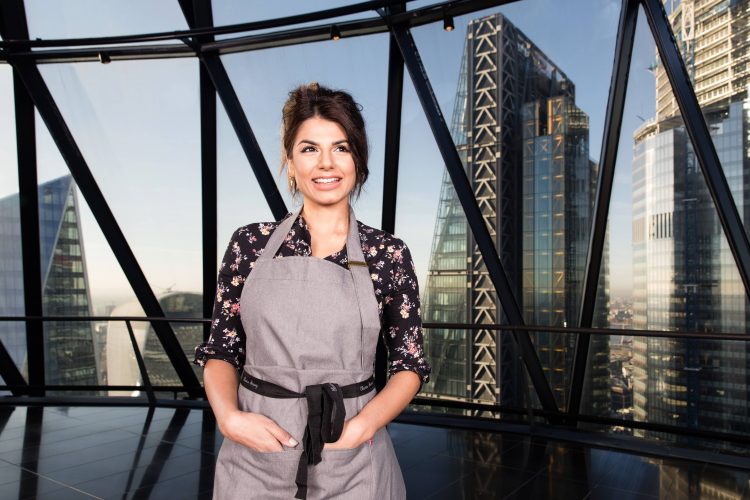 RUBY BHOGAL AT THE GHERKIN
7 JANUARY – 10 FEBRUARY 2019 | LUNCH AND DINNER
Bake Off's finalist Ruby Bhogal will kick things off with a special menu celebrating seasonal, ethically-sourced ingredients.  Inspired by her childhood, highlights from Ruby's three-course lunch menu include a hearty soup of Jerusalem artichokes with Burford brown egg, a Pot roast guinea fowl with turnips and winter broth and Baked squash, barley, apple, sprout hearts and walnuts.
Giving a nod to her baking passion, Ruby's deliciously indulgent Chocolate and coffee fondant will finish the meal perfectly, letting lucky diners taste the reason for her Bake Off success for themselves. For the health-conscious, Ruby has also designed a tropical Pineapple carpaccio, garnished with agave syrup, black pepper, fresh chilly and mint.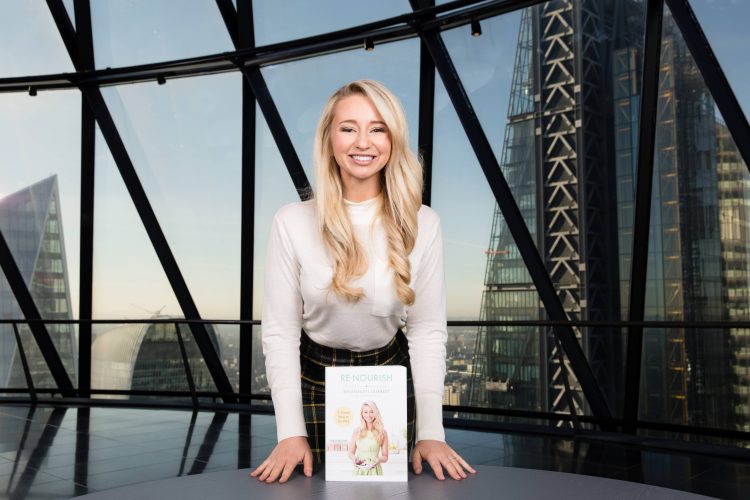 RHIANNON LAMBERT AT THE GHERKIN
FRIDAY 25 JANUARY 2019 | 7.00pm – 10.00pm
Nutritionist Rhiannon Lambert (BSc MSc Anutr) will be curating a nourishing three-course supper club on 25 January 2019. Having established herself at London's most renowned health boutiques, Rhiannon leads a team of nutritionists from her Harley Street clinic.
Her recent book, Re-nourish: A Simple Way to Eat Well, is part recipe-book and part lifestyle guide, and will inspire all three courses. The feast will be followed by a Q&A, allowing guests to learn the secrets behind creating indulgent, yet nutritious dishes to share with friends and family. The menu includes fresh, wholesome dishes such as Burata with red wine poached pear and chicory, Scottish salmon with charred and curried cauliflower and a Spiced roast pineapple with passionfruit and coconut for dessert.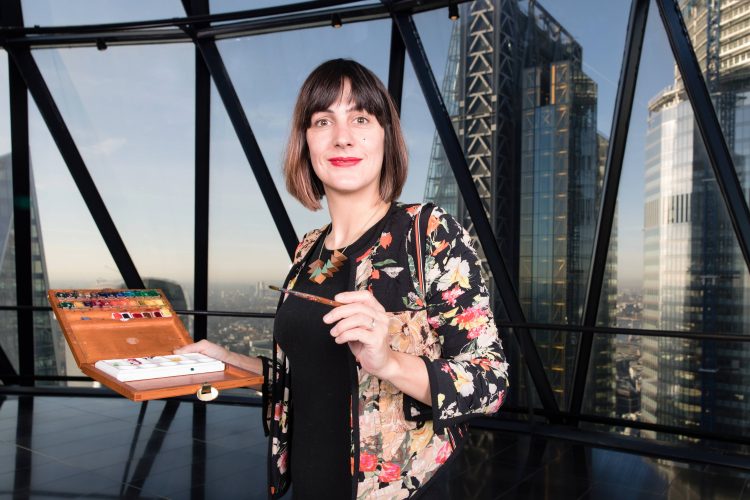 CLOTILDE LATAILLE AT THE GHERKIN
WATERCOLOUR MASTERCLASS
SUNDAY 27 JANUARY AND 3 FEBRUARY 2019 | 1.00pm – 2.00pm
A different take on a balanced lifestyle comes from watercolour artist and Lillet aperitifs ambassador Clotilde Lataille, through her special menu of Lillet-based cocktails crafted for IRIS bar at The Gherkin. Clotilde brings art and hospitality together in a unique way, combining her two passions under one roof.
Drawing inspiration from colours and nature, Clotilde has created bright and zesty cocktails using unexpected ingredients. Available on IRIS bar menu throughout January and February, Lillet's art-inspired cocktails and mocktails will also be the theme of winter cocktails at the Gherkin. Watercolour enthusiasts are also invited to experience an exclusive watercolour session with Clotilde at a Sunday Brunch on 29 January and 3 February.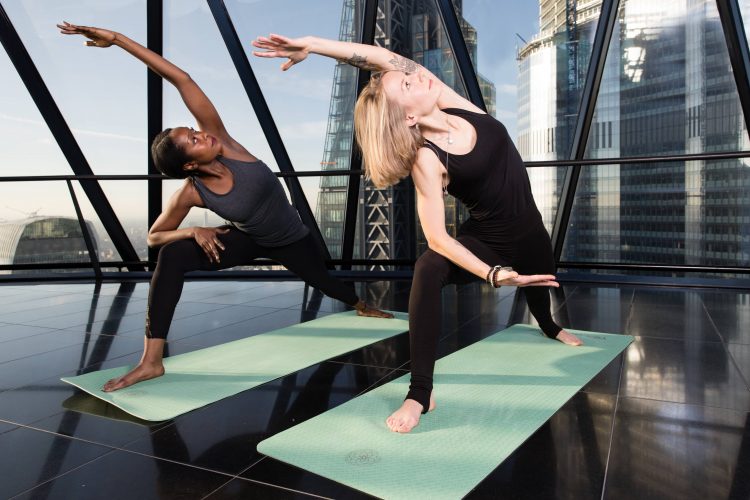 YOGASPHERE AT THE GHERKIN
SATURDAYS AND WEDNESDAYS | JANUARY AND FEBRUARY 2019
Searcys at The Gherkin have partnered with pioneering brand Yogasphere for a series of twice weekly yoga classes, launching on 12 January. With 360º views across the city below, the beauty of London's seminal glass dome is the perfect place to gain perspective and take time out from your worries.
Classes take place on Saturday mornings 8.30-10am, and Wednesday from 7.15am-8.45am. Each week enjoy awakening one of your five senses with a one-hour yoga flow at the top of The Gherkin. Yogasphere uses the 'Science of Yoga' to cut through the mental chatter, counteract digital dependency and dispel our ever-present fear of missing out.
Post-class, explore a sensory immersion with a 30-minute sound bath on Saturday mornings, and reset your outlook with a short wellbeing talk on Wednesday mornings.
CLOTILDE LATAILLE AT THE GHERKIN WATERCOLOUR MASTERCLASS TICKETS