Meeting Rooms at The Gherkin
Discover our cutting-edge meeting rooms on the 38th floor of The Gherkin. A nod to its elevated position, each one is named after the clouds surrounding them: Cirrus, Stratus, Nimbus, Alto and Cumulus. And much like the clouds, four of them join to create an even bigger space.
With multiple screens, lapel mics and docking stations, each space is designed with style and intuitive practicality in mind. There is even an on-site engineer there, to ensure your event runs smoothly.
Room hire DDR packages start from £110 pp, this includes:
AV
Stationery
Morning and afternoon refreshments
Lunch
Upgrades available
NB. Room hire only options are available starting from £300.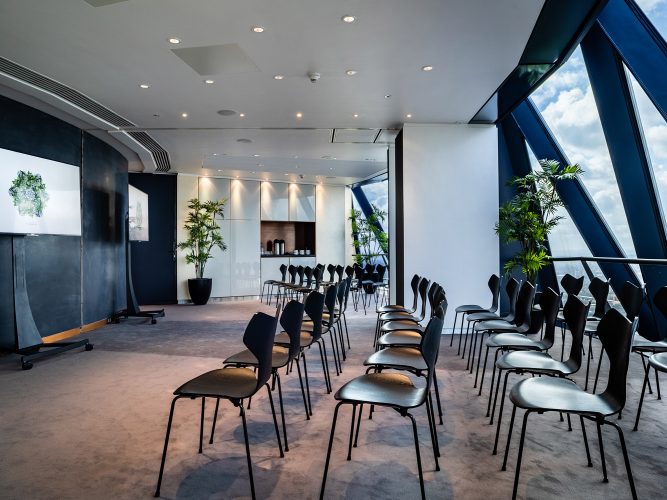 Key Features
Exclusive use
Capacity: 10 to 100 guests
Entertainment licence
Disabled facilities
Seated meal facilities
Buffet meal facilities
In house catering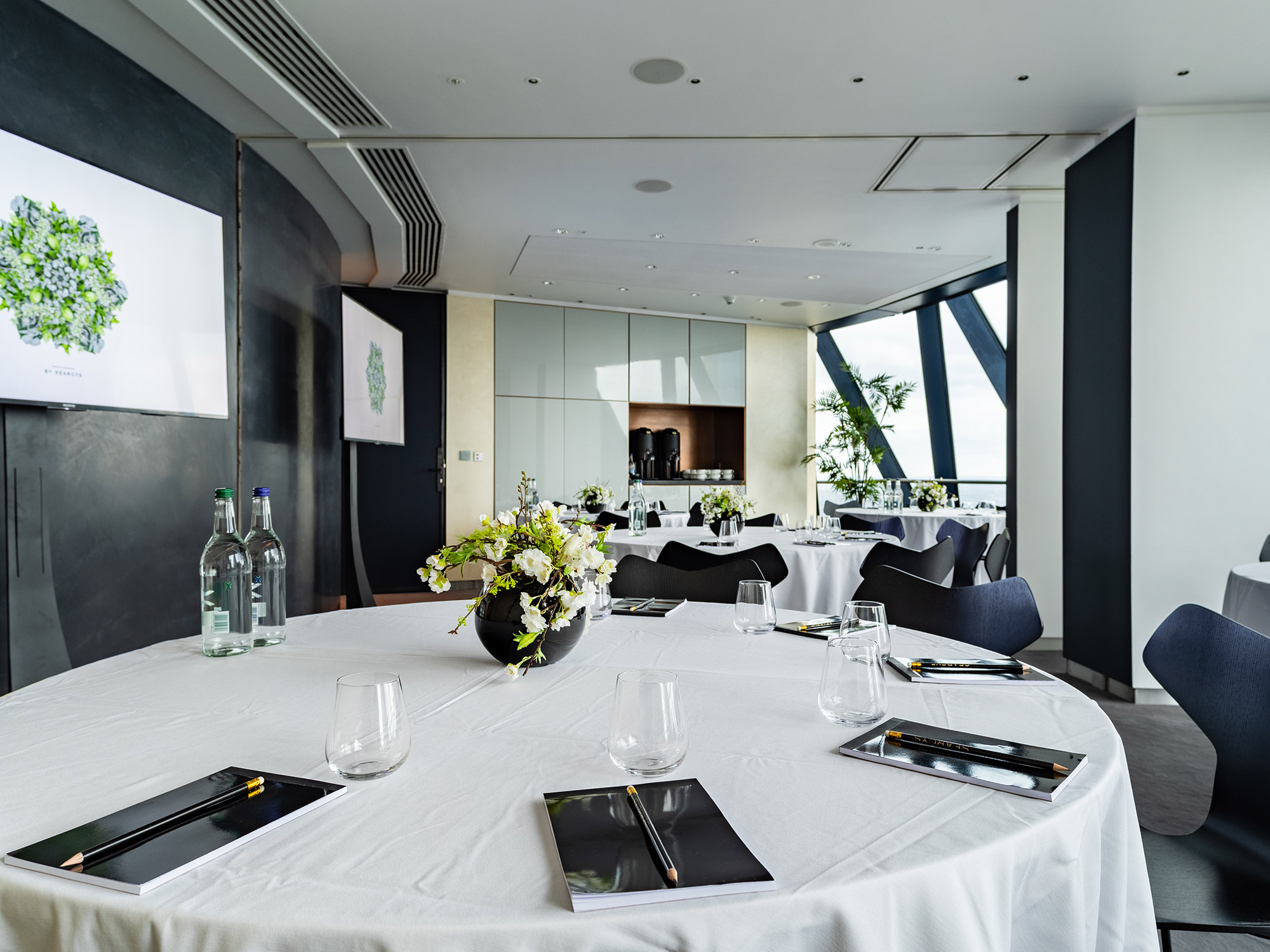 CAPACITIES
Designed with flexibility in mind, the new rooms provide space for small targeted conferencing or meetings to larger receptions or dining.
CIRRUS, NIMBUS AND CUMULUS
18 boardroom 25 theatre 25 reception 20 banqueting
STRATUS AND ALTO
24 boardroom 35 theatre 35 reception 30 banqueting
CIRRUS-STRATUS AND ALTO-CUMULUS
30 boardroom 60 theatre 60 reception 50 banqueting
WHOLE FLOOR HIRE OPTIONS AVAILABLE ON REQUEST